VIDEO OF LAST YEARS SHOW

The Transworld Halloween, Haunted House and now the Escape Room industry converge to St Louis for an annual tradeshow. The tradeshow now ranks as the 16th largest convention of the year for St Louis and produces 6.1 million dollars to the local economy. The tradeshow which started 9 years ago has grown each year now bringing an estimated 8,000 guests from around the World. The tradeshow floor itself over 9 years has tripled from the first show back in 2009.

The growth has come from the international community as Horror and Haunted Houses have grown in popularity. Halloween is now a 9 BILLION dollar industry and this tradeshow is the center of the entire industry. Transworld HAA Show has grown mostly because of international interest but also because of new industries joining the show including Escape Room, Farms, and Amusement Parks.

Hauntworld.com which covers the haunted house industry with their popular Haunted House Magazine which now also covers escape rooms estimates there now 5000 haunted houses, hayrides, corn mazes, to escape rooms open across the country. Many haunts are now open year around or for special promotions such as Valentines Day and even Christmas.

The Transworld Haunt Show also ushers in a popular haunted house tour with local haunt The Darkness which is known nationally as one of the best in the nation. The Darkness will give tours to industry members this weekend. The Darkness has also opened Escape Rooms. Learn more about their tour this week at www.TheDarkness.com

Follow all the news about the tradeshow here at www.Hauntworld.com

Discover more info about the Tradeshow at www.HAASHOW.com or more information about Hauntworld Magazine www.hauntedhousemagazine.com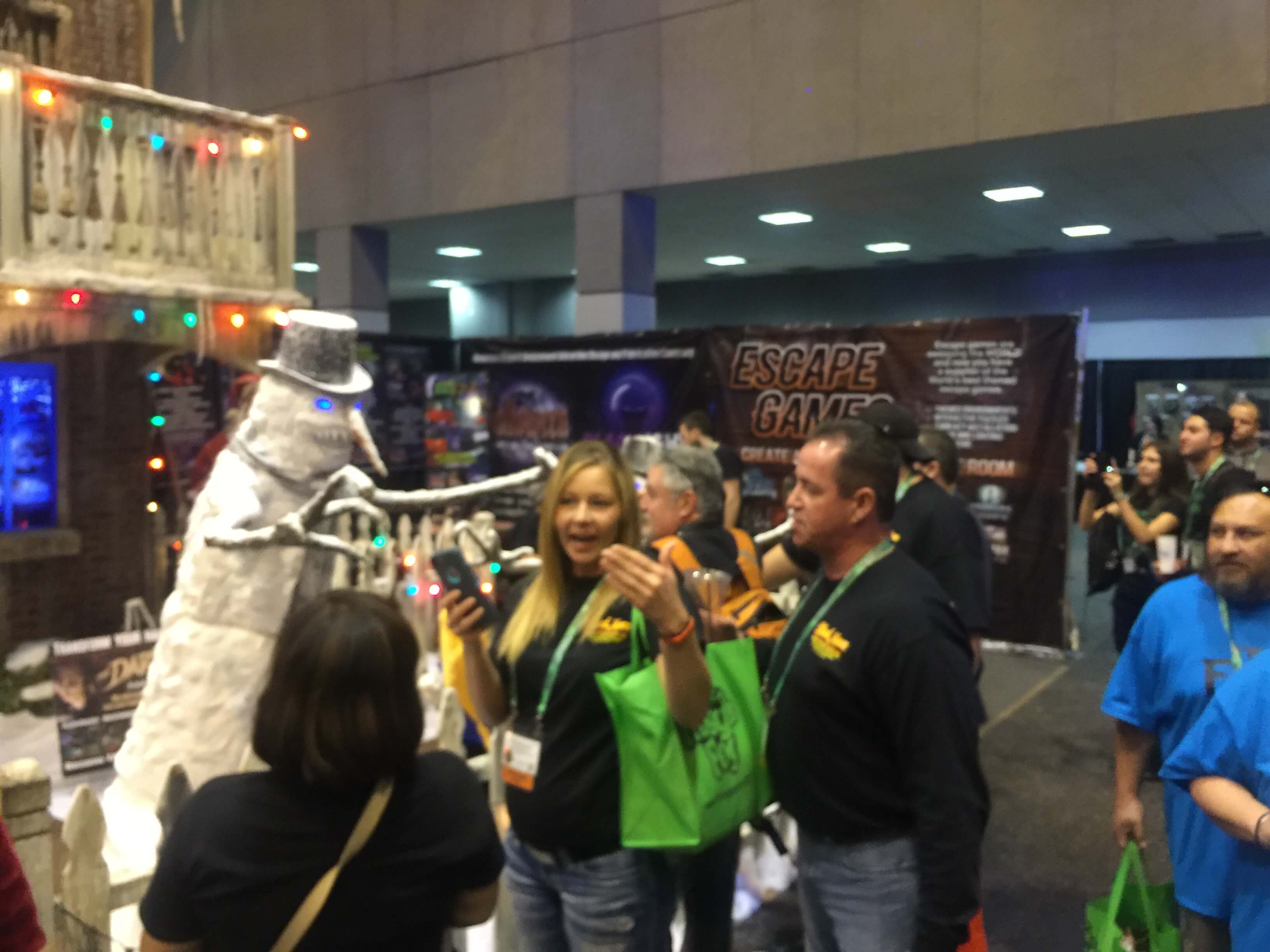 The Haunted Hotel Escape Room is NOW OPEN! You can book your ROOM NOW! Haunted Hotel is going to open on March 22, 2017. St Louis Escape Haunted Hotel is also opening all day and night while the Transworld Tradeshow takes place in St Louis. The Haunted Hotel features 5 Multi Motion animations, 3 Computer Animated FX, Hollywood Detail, clues, puzzles and more. Haunted Hotel will be one of the most detailed and tech advanced escape rooms in America. St Louis Escape also features Subway Escape, Cellar Escape, Mummy Escape plus party rooms and much more.
BOOK NOW CLICK HERE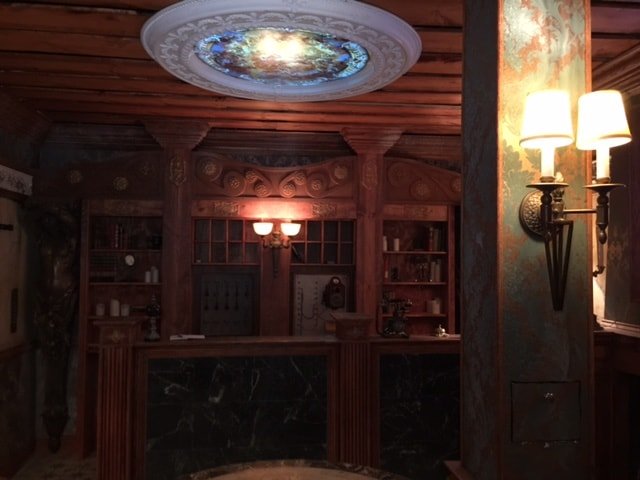 The Darkness will open on April 1st, 2017 from 7 pm until 10 pm. Tickets are $30.00 and includes The Darkness - Terror Visions and Zombie Laser Tag.

You will play a game for Zombie Laser Tag, and run scared thru the ALL-NEW Darkness Haunted which has been totally upgraded with new screams!

Our team has been working for the last 5 months to bring you the best Darkness Haunted House EVER! Are you ready to SCREAM downtown next to Soulard Market?

This is a ONE NIGHT ONLY EVENT and limited to the first 500 guests.

Get tickets NOW at http://darkness.fearticket.com


St Louis, Missouri biggest, best and most sophisticated Escape Room Games complete with interactive puzzles, special fx, and much more. Are you ready to crack the codes, find the clues, solve the puzzles and discover the riddles and escape in 60 minutes or less? Saint Louis Missouri has many escape room attractions but the best one is produced by the team behind The Darkness in downtown St Louis Missouri. No other room escape game can compare to the high end realism, special fx, puzzles, clues, and detail. We also include zombie laser tag where you can hunt and kill real zombies. We offer four different escape rooms including, Haunted Hotel, Mummy Escape, Cellar Escape and Subway Escape. Have you ever imagined being a secret agent, a spy, or a bank robber wanting to crack into a safe before getting caught. Our Escape Rooms give you an adventure of a lifetime. We offer corporate groups, team building, birthday parties and much more. Our escape rooms also feature an amazing lobby perfect for your groups to socialize while you wait. Learn more at the best St Louis escape rooms www.stlouisescape.com
All images, content and information contained on this website is © 2017 Halloween Productions, Inc.. • All Rights Reserved
Conditions of Use
|
Privacy Notice